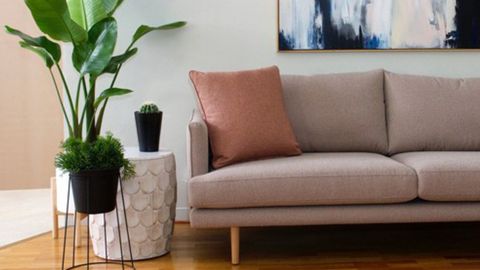 When Warmth and Style Come Together
2 min read
Temperatures are set to tumble as the icy fingers of old man winter beckon. It's that time of the year to think about heating our homes, and the choice of everyone in the know, is of course Nobo, an international leader in heating solutions.
You might think: what makes Nobo unique and why does it stand out in a saturated portable heating market?
Designed in Norway, and produced in Europe, our new look Nobo Panel Heaters combine clean and timeless design with user friendly functionality.

The smoother bevelled edge is aesthetically pleasing, with the innovative concealed heat outlet removing any visual clutter. This is one sleek, smart and stylish heating unit and it's at home in any room, even behind furniture.

From gentle, silent warmth in the nursery, to tantalisingly toasty in the bathroom, (Nobo is rated IP24 for bathroom use), say ciao to the chill and hello to heat.

Nobo boasts an ultra-accurate thermostat (+-0.1°), so you simply set your desired temperature and relax with the knowledge Nobo will maintain it. It's the most accurate thermostat on the market.

Let's talk dollars and cents now. We all like to save money, especially when it comes to heating our homes. Power bills are shockingly high these days. The good news is that Nobo is 16% more efficient than similarly priced competitors*, with the heater also saving power when not in use. Talk about innovative and intelligent.

On the subject of intelligence, control the warmth of each room from your smartphone or tablet by adding the Nobo Energy Control System accessory. By adding on a receiver and connecting the Hub to your router, Nobo becomes a Wi-Fi enabled panel heater. Set the temperature, function, timer and schedule for each space through the Nobo Energy Control app. Heaters that follow the same weekly program and temperature settings can be grouped into zones for easy management. Simply search Nobo in the App Store or Google Play.

With a limited lifetime warranty, and a long-lasting aluminium element to withstand wear, pressure or damage, the smart choice for quick, efficient and effective heating of your home or office this winter is Nobo Panel Heaters.

* based on independent testing of 2kW models of Nobo vs. similarly priced competitor.