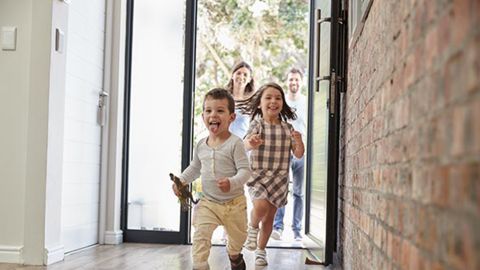 Take control and have the perfect warm home this Winter
1 min read
For many of us, once Winter hits, the dread begins. We dread waking up in the morning to a cold bedroom. Taking a shower in what feels like Antarctica. Waiting an eternity for the heating to kick in and warm up the igloo you live in.
Well, now you can relax. Put back in the closet your blankets, snuggies and fluffy socks, and have the perfect temperature in all areas of your home at the times you choose.
The new NOBO Energy Control System gives you complete control from the palm of your hand. Easy to install and use, the ECS links your existing Oslo panel heaters to give you a full home heating solution, controlled with your smartphone or tablet. Install one Hub, and a receiver in each existing panel today and you can connect to the NOBO Energy Control App to program your desired heating schedule, just set it and forget it!

With the Nobo Energy Control System, you can…
- Wake up in a warm bedroom
- Enjoy breakfast without clinging for your coffee for warmth
- Arrive to a comfortable home
- Take your time in the bathroom, no rushing and no goosebumps after your shower
- Allow your family a restful sleep by keeping their rooms toasty through the night

Have each room of your house heated to the perfect temperature just when you need it. No more wasted heating. No more living in an igloo. Read more on how to make your home more comfortable and energy-efficient than ever for you and your family.